Manufacturing Execution System (MES) powered by granIT are perfect for many things: reducing costs, reducing rejects, ensuring delivery dates and more…
As a central, basically organizing and synchronizing element in a decentralized system, MES is of elementary importance. Digitalization and expansion of complex, automated and (partly) robotically executed processes – MES powered by granIT act as a hub for the collected flood of data of a production process.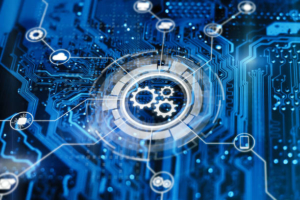 The elementary task of the MES is to execute, monitor and synchronize rules that were previously defined for the production process (please see further "News" blog articles)
Additionally, MES powered by granIT also collect data at many points in a production chain. With this data collection, in turn, a systematic analysis of the production process is possible, with economic aspects in mind. Thus, business intelligence in the Industry 4.0 era is actually only possible with MES.
Reduce costs and cut rejects
When analyzing the data, it quickly becomes clear where things are going wrong in the production process. Or where things possibly could go wrong, because those who recognize weak points in the system early on can take countermeasures in good time and thus shorten production times, for example. Or you can more accurately decide whether it would make more sense to produce product A on machine X instead of machine Y. By collecting information, MES can save time and money.
Cost saving and avoiding reject is also possible as you can significantly reduce waste with the help of MES. If you carefully evaluate the collected MES data, you can quickly see where waste occurs or in which production sections it occurs more frequently.
Product quality + on-time delivery = happy customers
Quality has a lot to do with the correct planning of a production line. This is just logical If personnel are missing or if certain production sequences are not optimally utilized, there is inevitably a reduction in quality on the sequence or even on the product itself. However, if up-to-date data is available thanks to MES powered by granIT, planners can better assess what output, in what quality and in what timeframe the plant can or could actually deliver.
The more efficiently a plant operates and the more precisely it is utilized, the more predictable are the specified deadlines. This is an important economic factor – for both the customer and the manufacturer.
Transparency creates improvement
Those who consistently use MES in their production lines obtain optimum transparency about key processes and their economic consequences. Cost factors such as downtime, changeover, repair or maintenance times, personnel costs and, in some cases, energy costs can be better calculated by production managers, machine operators or even the management.
MES data are therefore the basis for continuous improvements in the technical AND economic sense.

https://www.granit.de/wp-content/uploads/2021/03/logo_small-300x124-1.png
0
0
Bettina Hummel
https://www.granit.de/wp-content/uploads/2021/03/logo_small-300x124-1.png
Bettina Hummel
2020-12-22 14:35:05
2020-12-22 14:38:11
MES offers more